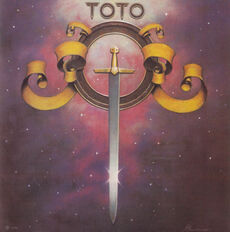 Released: October 1978.
Producer: Toto
Gerne: Prog Rock, Soft Rock, Rock
Lenght: 40:46
Label: Columbia
Toto is first Toto album released in 1978. . It became major album with hits: "Hold The Line", "I'll Supply The Love", and "Georgy Porgy". The album consists 10 songs, every song has many elements of some other gerne. That's why members are one of most completed musicians in world. Toto at the same year became Gold.
Tracks and singles*
Edit
Childs Anthem*
I'll Supply The Love*
Georgy Porgy*
Manuela Run
You Are The Flower
Girl Goodbye
Takin' It Back
Rockmaker
Hold The Line*
Angela